Temporary Buildings for the Automotive Sector
Our Temporary Car Showrooms, Garages & Valeting Bays
At Lauralu we offer an extensive range of temporary garage solutions available for rapid delivery to private, industrial, and commercial sites across the UK and Ireland.
We have installed temporary car showrooms to customers whilst their existing facility is undergoing refurbishment and have supplied smaller structures that act as valet bays, post delivery inspection areas, workshops and similar.
Our temporary buildings are a cost effective route to more space and quickly for the motor retail trade.
Permanent Solution
---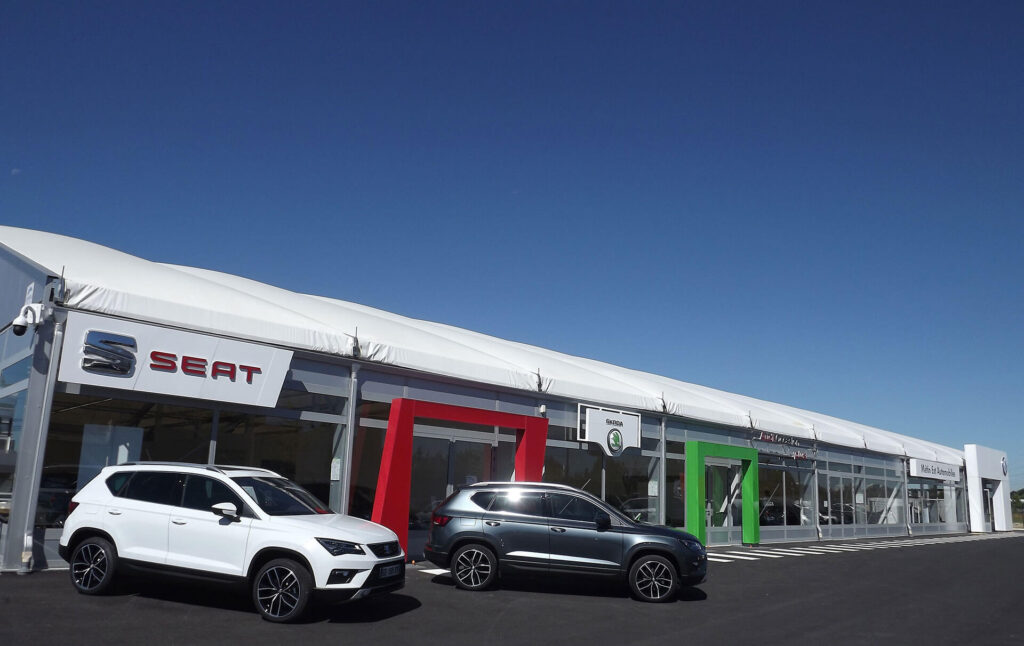 If you need a more secure or a more permanent solution our buildings are suitable for that too. They can be fitted with advanced security features and they can be built to considerably larger sizes.
Whether you are looking to hire a garage on a temporary basis, or buy a more permanent solution, we offer a range of flexible payment options that will enable you to spread the cost of your investment in a way that suits you best.
Valeting Bays
---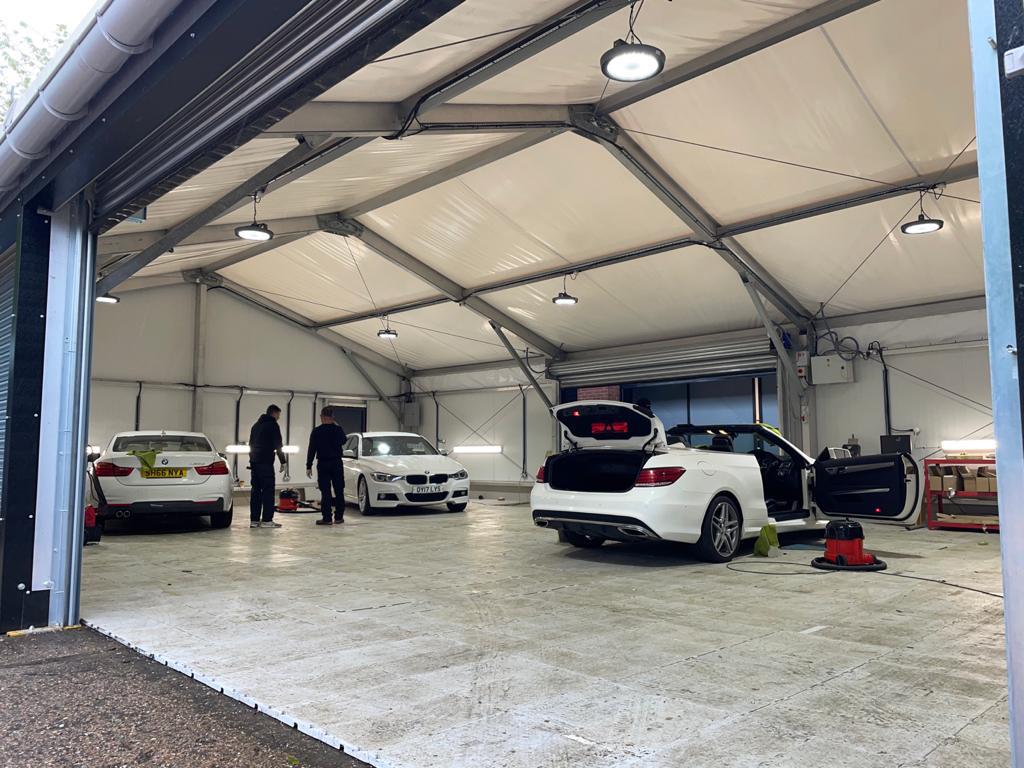 Increase your revenue with the ability to offer valeting services, utilising a temporary to semi canopy or building.
Supplied on a rental or purchase agreement you can decide what best suits your business.
Semi – permanent solution
Whilst we may refer to our building solution as a 'temporary building' really, they are so much more than that. They are constructed to meet full European and UK building regulations making them a great semi-permanent to even permanent solution.
Our construction process is 4 times faster and 2 times cheaper than traditional construction, they can be constructed on any ground surface without the need for footings or foundations making them ideal for businesses that need a rapid solution to warehousing needs. We can construct on uneven or sloping ground thanks to the flexible frame and roof systems.
Because of their modular construction the semi-permanent buildings can be demounted and moved with ease.
We are all too aware of inflated construction prices stemming from Brexit and Covid-19 and our aluminium framed buildings really do present the best solution for fast and cost-effective additional space compared to a traditional brick or steel construction.
3 cost effective options for you